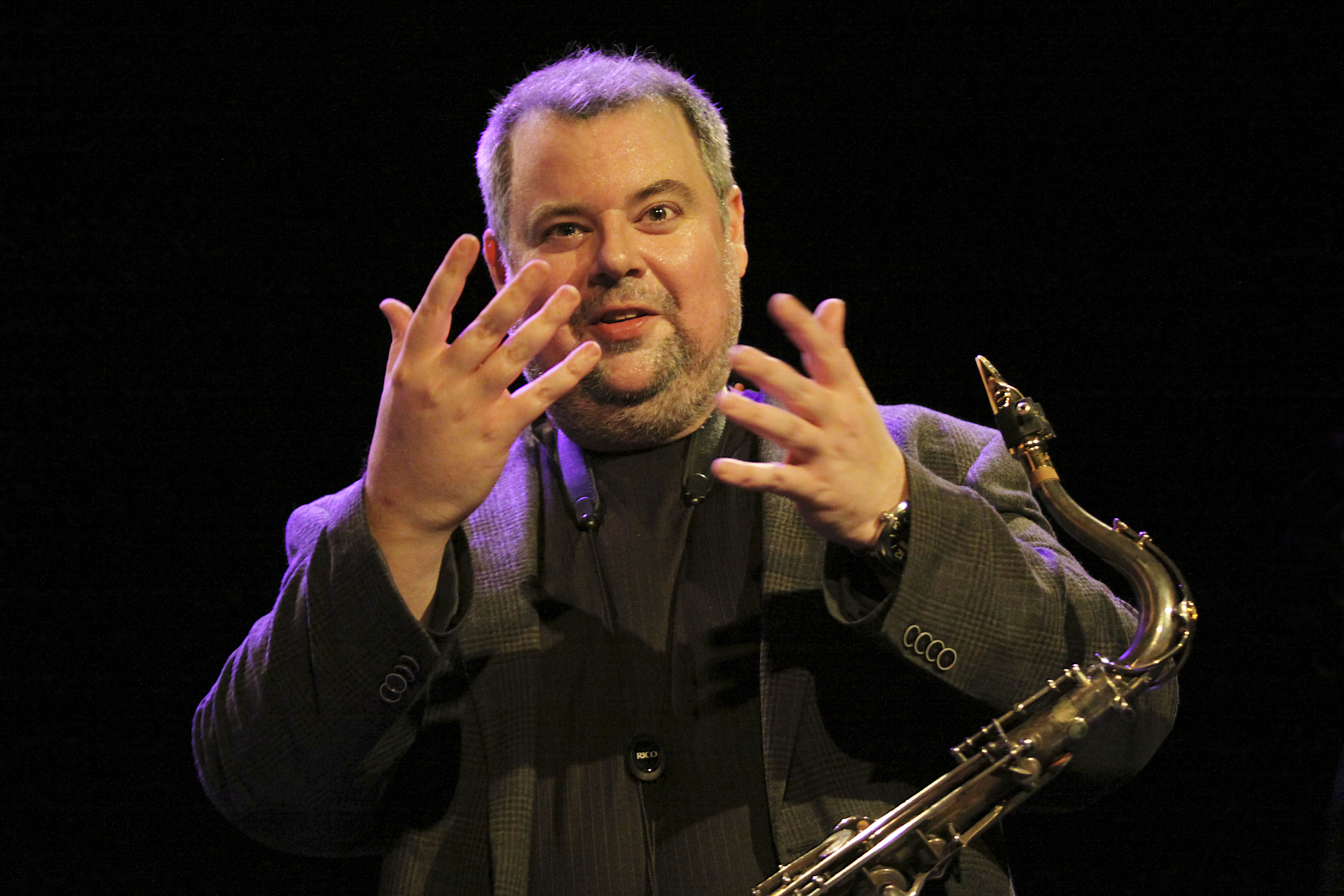 Photo JP Bouty.


"I had the pleasure of catching up with this man of many talents ahead of his October 6th show at Arts & Literature Laboratory in Madison. We spoke about who will be performing with him to round out the evening's quartet, and just what kinds of sounds and grooves to expect. We reflect on what it is that allows Frank to be able and moreover, willing to play with all different kinds of musicians creating all kinds of different art. This is the part of the conversation that really had me diggin' the person I was speaking to as it made me feel like he is ready to be ready at any time and that is what makes the moments of music fascinating for the creators, and sharers." Green Arrow Radio. 1/10/2018
Après le succès rencontré en avril 2017 avec son quartet français lors des concerts au Rocher de Palmer à Bordeaux et au Relais de la Côte de Beauté à Saint-Georges-de-Didonne puis l'exceptionnelle prestation au Sunset de Paris où le public l'a ovationné tout au long de la soirée, le jazzman de Chicago Frank Catalano s'est brillament présenté lors de deux festivals en Espagne en août 2018.
Le plébissite du public invite à de nouvelles tournées en Europe. L'une est déjà à l'ordre du jour pour l'automne-hiver 2018 et une autre est en préparation pour 2019.


Pour tous renseignements, consultez la suite de ces pages ou/et contactez-nous à l'adresse suivante :

Patrick Dalmace : patrick.dalmace@gmail.com


Nous tenons à votre disposition des extraits des disques de F. Catalano
Collaborateurs des tournées
en Europe 2017-2018